Platinum card
A Platinum Card gives you - and a companion - free entry to 10 museums for 12 months.
Travel back to the Viking Age at Bork Vikingehavn, explore the forces of nature at Naturkraft, enjoy the view of the sea and fjord from Lyngvig Fyr and much more. There are always adventures in store at Ringkøbing Fjord Museer - all year round!
Price: 499 kr.
Buy a Platinum Card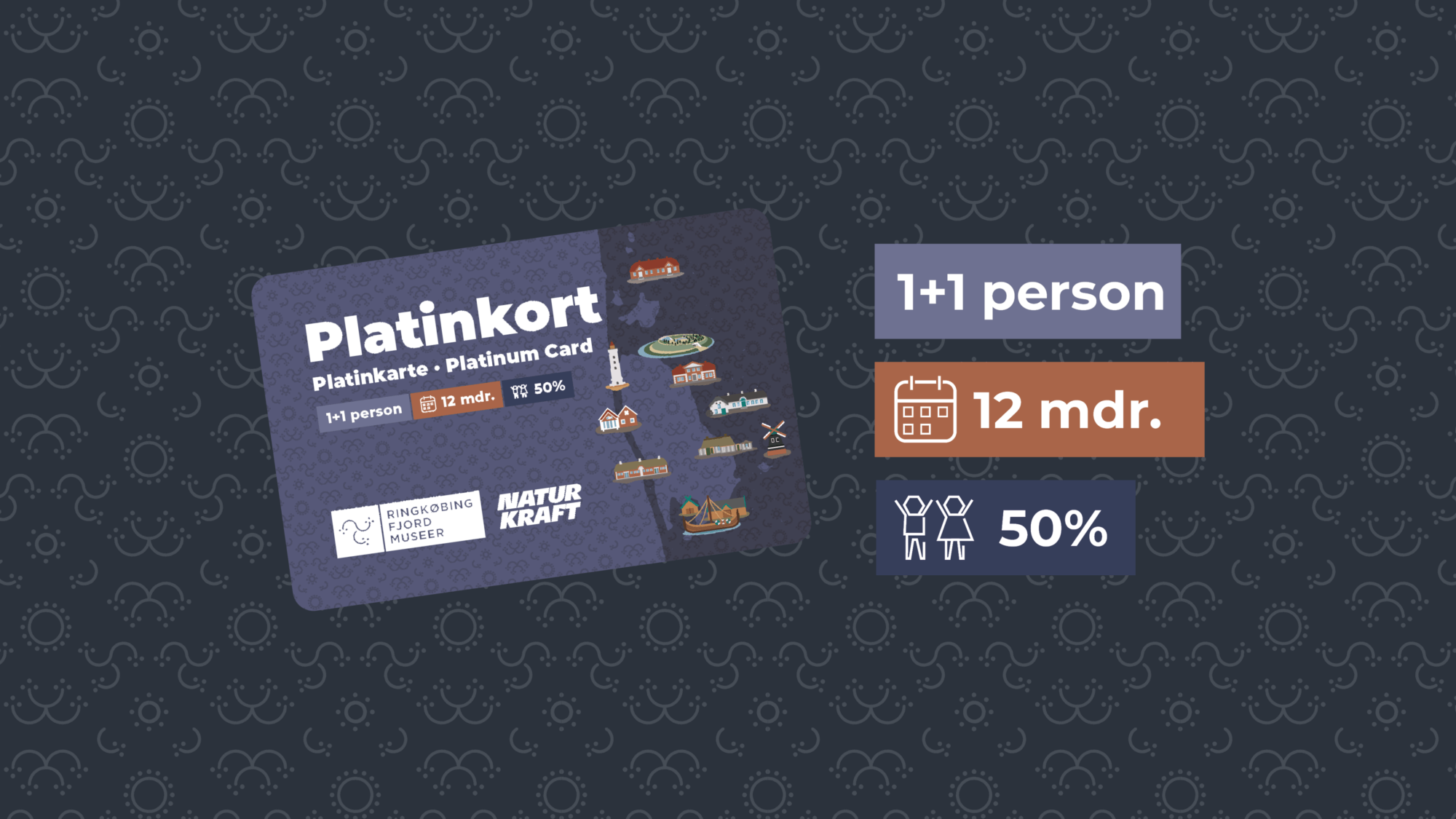 Discounts on children's tickets
Admission is free for children and young people under 18 at most of the museums, and with a Platinum Advantage Card you get a 50% discount on children's tickets to Naturkraft and Fiskeriets Hus.
Discounts on day tickets to Universe
The advantage card gives a 50% discount on day tickets to Universe.
Tickets to Universe must be purchased in online presale to get the discount, and you must be able to present your physical benefit card from Ringkøbing Fjord Museer and photo ID. Read more at universe.dk.
If you buy the advantage card online
If you buy the discount card online, show your receipt when you next visit the museum. We will then exchange it for a physical card. Of course, the card is only valid from the day you use it for the first time.
How to use your benefits card
Once you have purchased an advantage card, simply present it at the entrance when you arrive at a museum. As the card is personal, you may be asked to show identification. The advantage card is valid until the date stamped on the card.
Reservation for preferential cards
The card is not valid for guided tours such as bunker tours
The advantage card is valid for the Bork Viking Market
The discount card is not valid for other special events with an increased entrance fee.
The benefit card is personal and valid only with the holder's signature.
Lost benefit cards will not be replaced.
Please note that museum opening hours vary.
Save money - buy advantage cards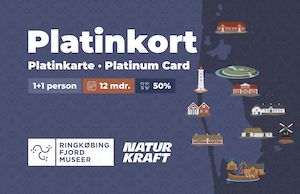 12 months free access to 10 museums
50% discount on children's tickets for Naturkraft and Fiskeriets Hus
50% discount on day tickets to Universe
More info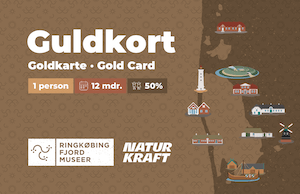 12 months free access to 10 museums
50% discount on children's tickets for Naturkraft and Fiskeriets Hus
50% discount on day tickets to Universe
More info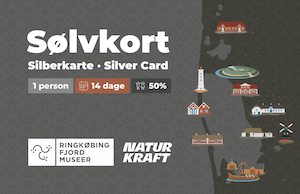 14 days free entry to 10 different museums
20% discount on children's tickets for Naturkraft and Fiskeriets Hus
50% discount on day tickets to Universe
More info