Advantage card
Ringkøbing Fjord Museer has many museums around Ringkøbing Fjord, each telling their unique story of West Jutland.
With an Advantage Card, you get free entry to all museums as often as you like - and you also get discounts on children's tickets at Naturkraft and Fiskeriets hus. At all other museums, children and young people under 18 are admitted free of charge.
We offer three different benefit cards, so you can choose a card tailored to your needs.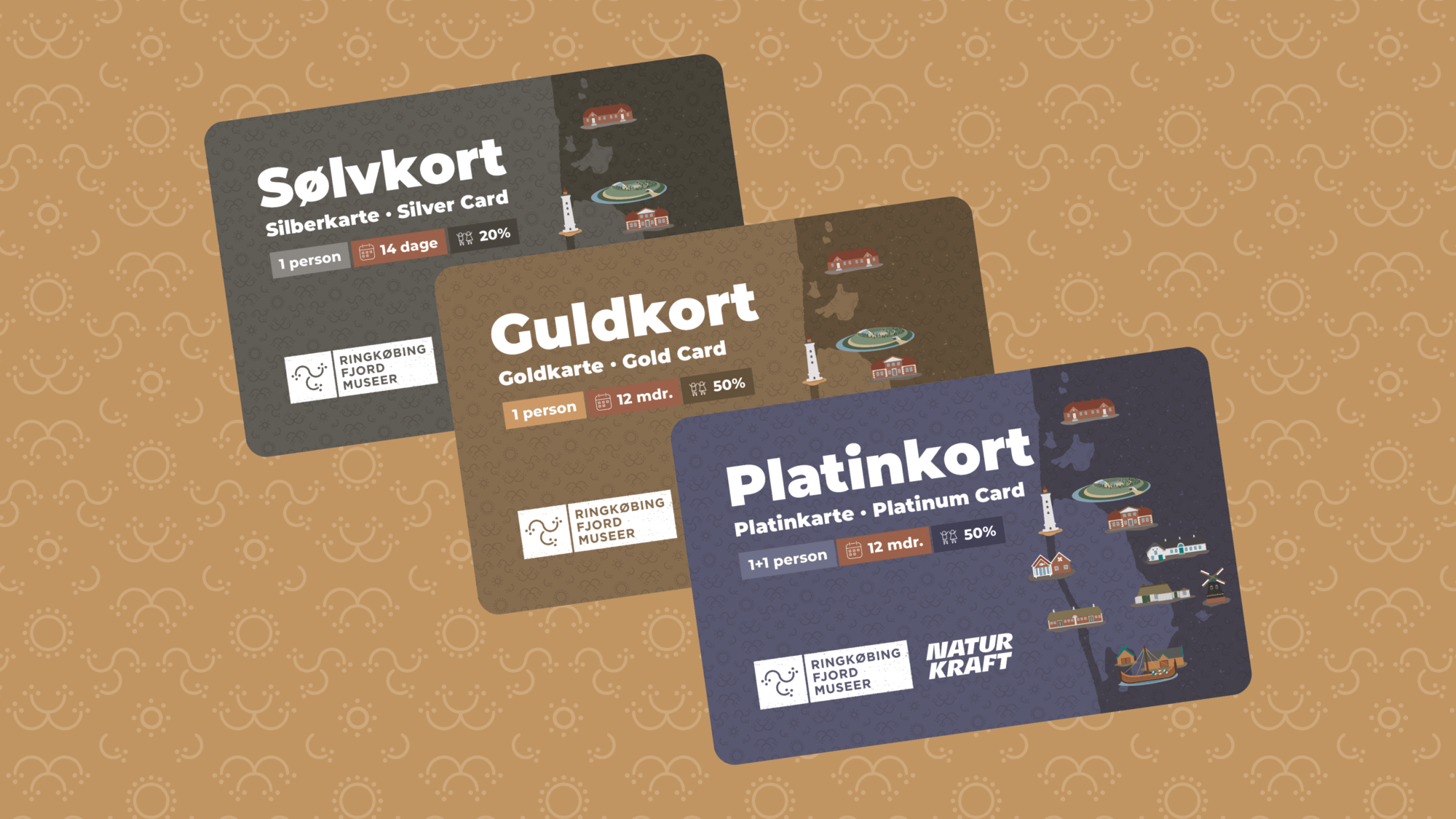 Choose the benefit card that suits you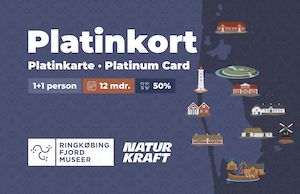 12 months free access to 10 museums
50% discount on children's tickets for Naturkraft and Fiskeriets Hus
50% discount on day tickets to Universe
More info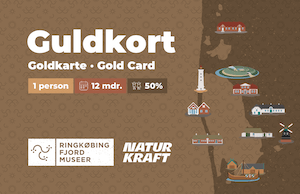 12 months free access to 10 museums
50% discount on children's tickets for Naturkraft and Fiskeriets Hus
50% discount on day tickets to Universe
More info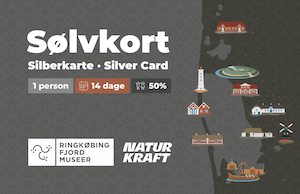 14 days free entry to 10 different museums
20% discount on children's tickets for Naturkraft and Fiskeriets Hus
50% discount on day tickets to Universe
More info
Subscribe to our newsletter