GO ON EXPEDITION
Join an expedition and discover the fascinating phenomena of nature in Western Jutland. Through small experiments and tasks, you will explore natural elements such as water, wind and temperature. Armed with the right equipment and a great deal of curiosity, fun activities await you when you go on an expedition in Naturkraft.
As proof that you have completed your expedition, you can make your own badge - you can attach it to your clothes or school bag.
A day ticket costs DKK 130 for adults and DKK 95 for children aged 3-17. Children under the age of 3 are admitted free of charge.
Buy a ticket
Other experiences at Naturkraft
Buy benefit cards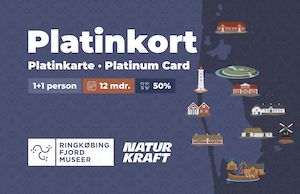 12 months free access to 10 museums
50% discount on children's tickets for Naturkraft and Fiskeriets Hus
50% discount on day tickets to Universe
More info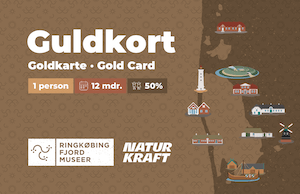 12 months free access to 10 museums
50% discount on children's tickets for Naturkraft and Fiskeriets Hus
50% discount on day tickets to Universe
More info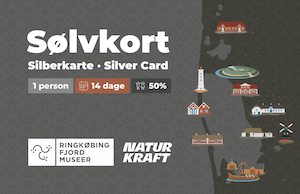 14 days free entry to 10 different museums
20% discount on children's tickets for Naturkraft and Fiskeriets Hus
50% discount on day tickets to Universe
More info