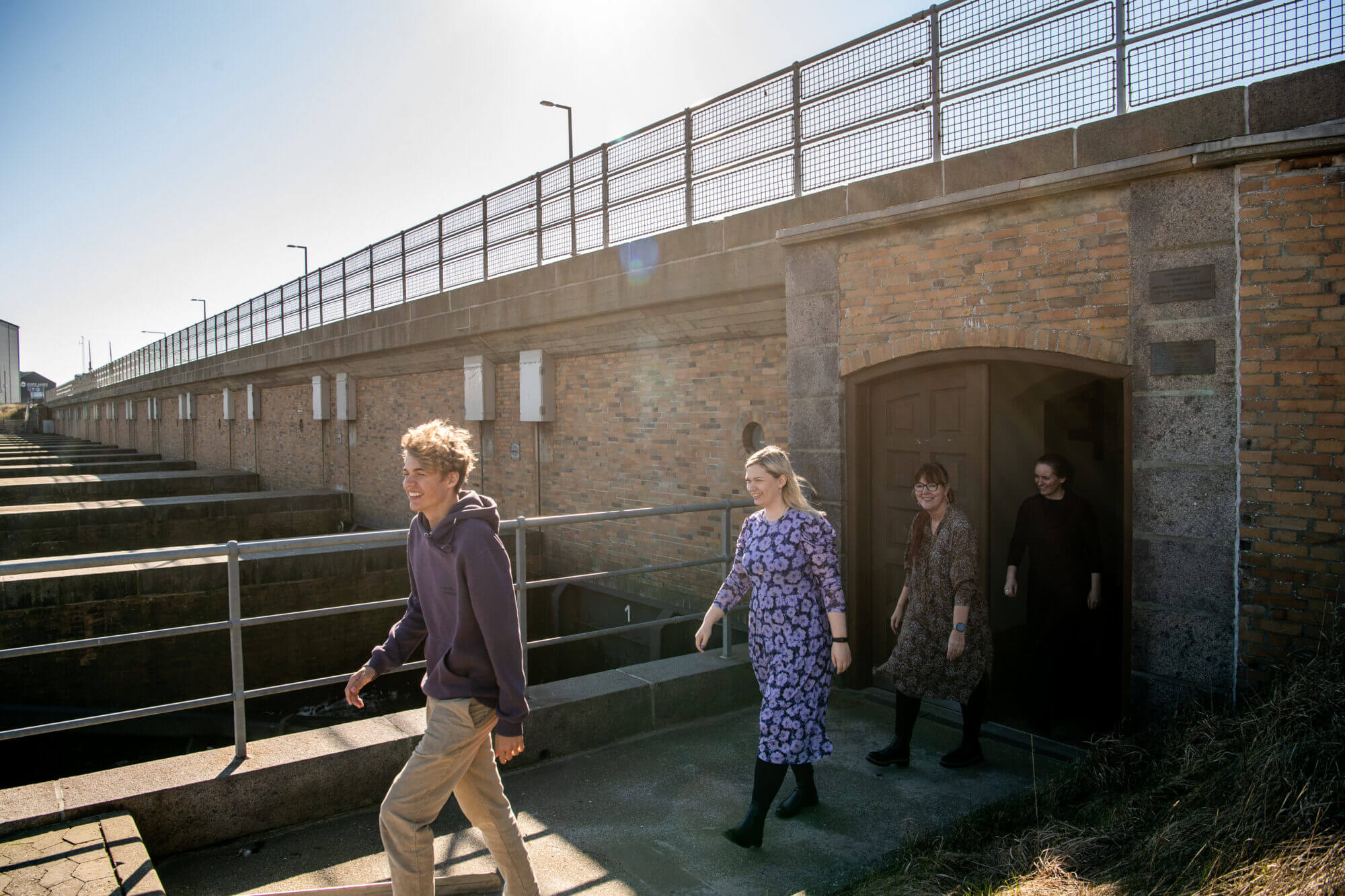 Tour to the lock in Hvide Sande
October 26, 10:00 - October 26, 11:30
Please note that this lock tour is conducted with a German guide.
Fiskeriets Hus and Ringkøbing Fjord Museer takes you on a tour through the history of Hvide Sande - and you will enter the lock, which is normally closed! We also pass by other exciting places that have shaped Denmark's youngest town, Hvide Sande. Also visit Fiskeriets Hus with aquarium and exhibitions.
It is a unique opportunity to enter the lock, which is normally closed and locked. While your guide fishes out the key to the gate, you will receive safety instructions, and you will realize how powerful the North Sea is - and how unique an opportunity it is to be allowed to get close to the lock.
The lock - an impressive structure
You are standing in the middle of the lock, looking at the large installation. Your guide raises his voice, but the sound of the system has already taken over the room. The sound suddenly gets louder and louder and you are told that you are lucky: at this very moment the gates are opening to stabilize the water level in the fjord. It does this automatically!
With the opening of the lock, a rescue station is born
The lock opened in 1931, and it was soon realized that it was no longer necessary to launch the lifeboat from the beach. Hvide Sande Rescue Station was opened in 1933 and is still in operation today. Learn how the nature of rescue operations has changed over time as the town has developed. Suddenly the area is full of bathers, recreational sailors and windsurfers - whereas in the past it was stranded merchant ships that were the station's raison d'être.
Meeting point: Fiskeriets HusNørregade 2b, 6960 Hvide Sande
Price: Adults: 99 kr. Children (3-17 years) 49 kr.

Save money - buy advantage cards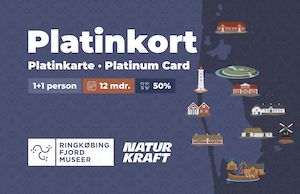 12 months free access to 10 museums
50% discount on children's tickets for Naturkraft and Fiskeriets Hus
50% discount on day tickets to Universe
More info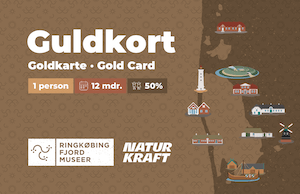 12 months free access to 10 museums
50% discount on children's tickets for Naturkraft and Fiskeriets Hus
50% discount on day tickets to Universe
More info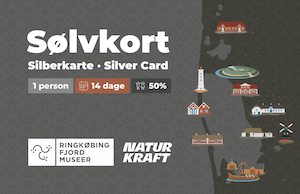 14 days free entry to 10 different museums
20% discount on children's tickets for Naturkraft and Fiskeriets Hus
50% discount on day tickets to Universe
More info